演目
Legend of Osotoki: A Ninja Story
[20 min]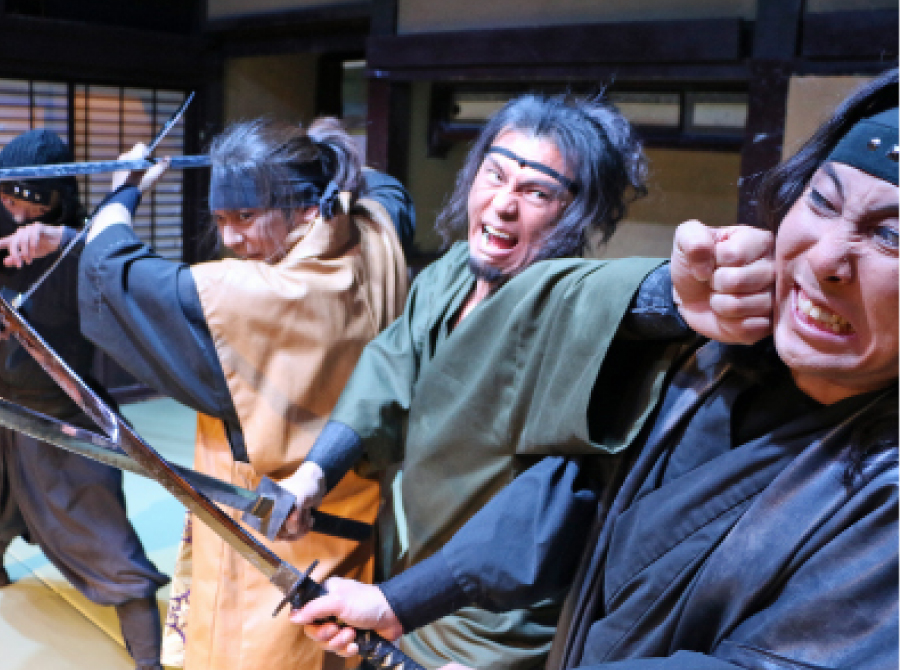 Tamayama Goldmine has been passed down in the Date family since the time of Masamune. Now Sagen, ninja of the Kurohabaki Clan, has infiltrated the area and begun digging, on orders of Kojuro Katakura, retainer of the Date family. However, the digging unearths no gold, and Sagen is puzzled when his tunnel intersects another shaft. Just then, his comrade Riku comes with a secret message from their lord. It says that the Tokugawa Shogunate itself is planning to confiscate the goldmine! And Kojuro has come up with a clever plan to stop it...
Witness the birth of the Legend of Osotoki as it plays out in the deep mountains!
See the fierce defense of this precious gold mine from the evil clutches of the Shogun!