演目
Sarutobi Sasuke Duel at Koga Bontenyama Fortress
[15 min]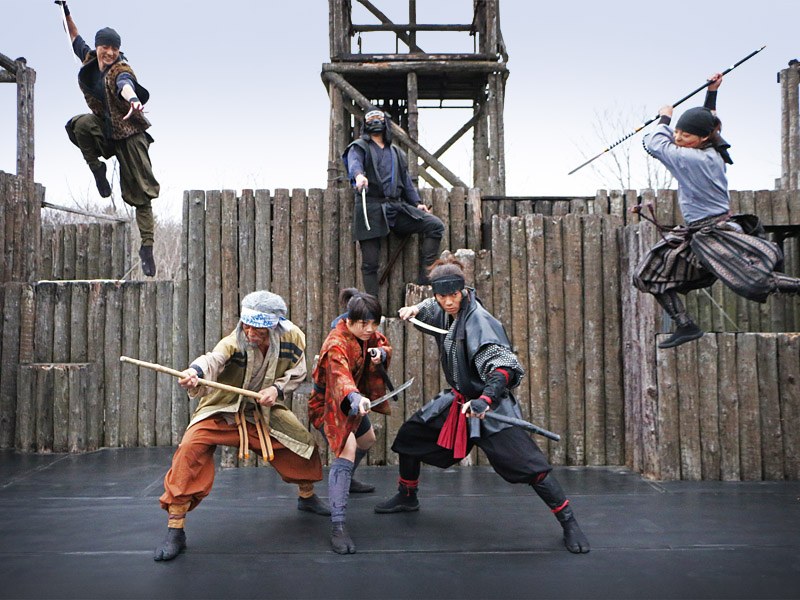 The year is 1615. The great general Sanada Yukimura, fiercely loyal retainer of the Toyotomi family, has died a glorious death in the summer siege of Osaka castle. His follower, the Koga ninja Sarutobi Sasuke has returned, alive and unhurt, to his home. He has left the battle, much as he wished to fight on, to survive and fulfill his master's final orders. Sasuke's father Saheiji and the lady ninja Oryo, who had been deeply worried about his fate, are overjoyed to be reunited with him. However, no rest awaits them. Tokugawa's pursuers, looking to eliminate the last vestiges of the Toyotomi, grow closer by the hour!
Survive, even if the castle falls...That is the code of the ninja!
Sarutobi Sasuke vs. Hattori Hanzo: Two great ninja heroes clash in the land of the Koga! !