演目
Nyanmage Mystery! -Monster Cat Stray Cat Lucky Cat-
[25 min]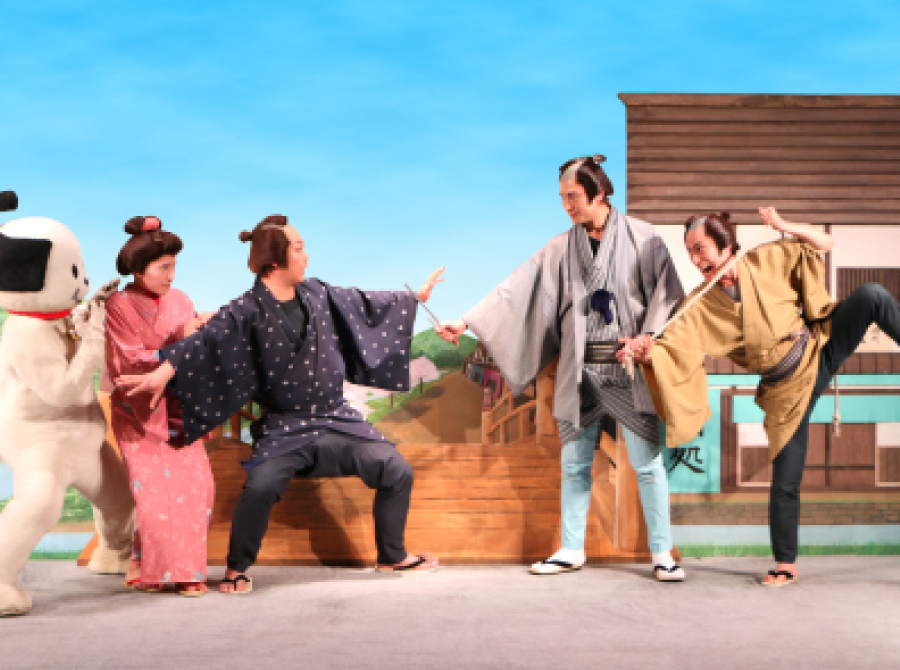 Lately, this Edo town has been abuzz with rumors of a "Talking Monster Cat" that's been scaring and robbing passersby... The thief-catcher Heiji and his assistant Hachi are after the truth behind this mysterious case. And one day... The two, spending some time at a river outside of the city, spot an odd sight... There before them are the poor siblings, Tsunekichi and Satsuki. And with them...a rather unusual cat. This cat, called Nyanmage, was once a stray saved by the two children, who have raised it to this day.
Could the adorable Nyanmage be the rumored monster cat?
When the truth is revealed, human and cat alike will be swept up in the crackdown!