演目
Spin-off Story of Ninjas: The Flute in a Field Wind
[20 min]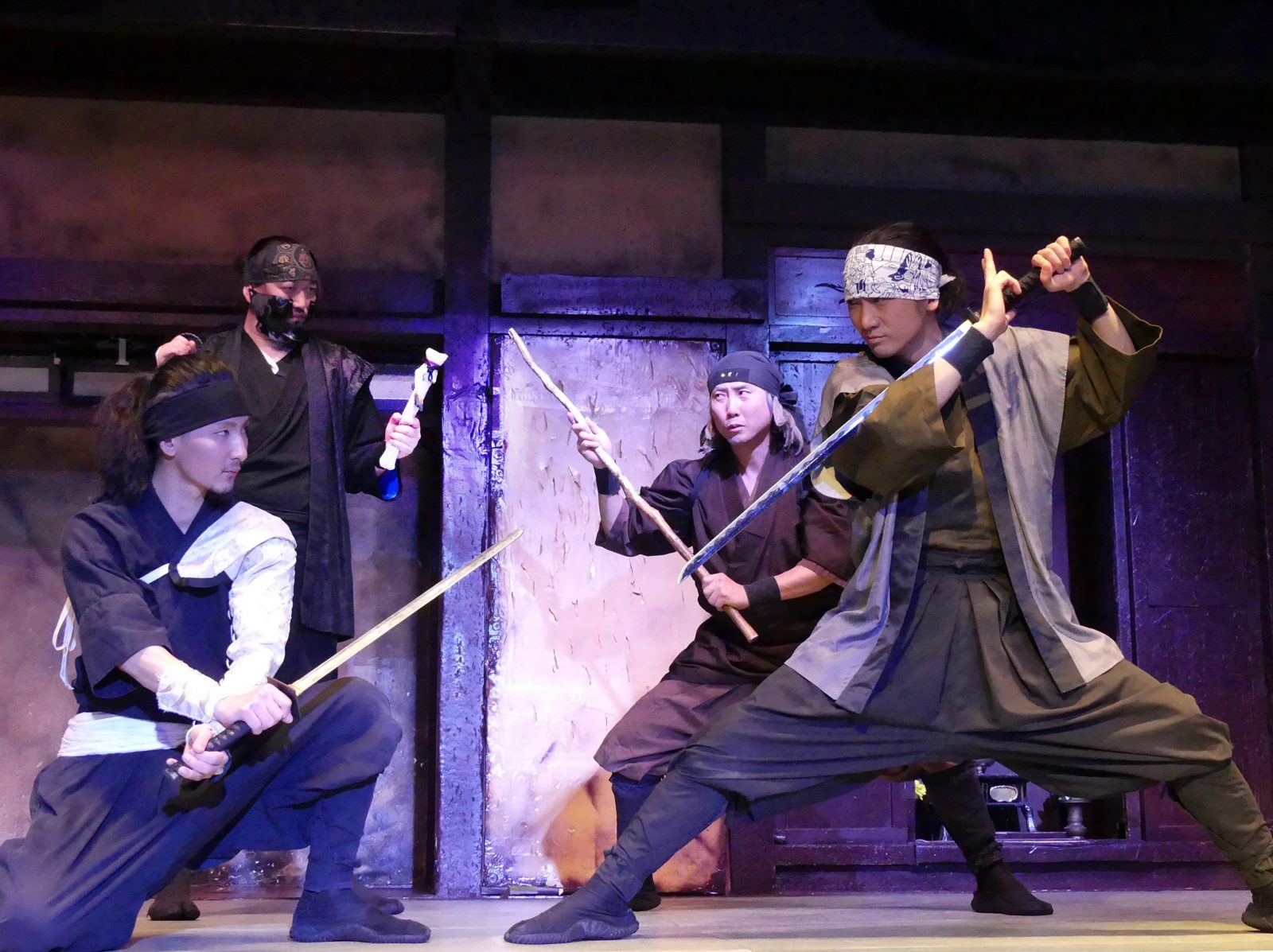 The story is set in 1616 when the first Shogun Ieyasu Tokugawa died after he terminated the long war and realized peaceful Japan.
One day, a puppeteer Kazuma visits Yahachi, who is one of the ninjas serving the Date clan. Kazuma has a mission to deliver something from Tadateru Matsudaira, the young brother of the present Shogun, to Princess Iroha of the Date clan.
It is a legendary bamboo flute called "Nokaze(field wind)," which Tadateru inherited from his father Ieyasu in secret.
What kind of mind does "the rulers' flute" hand down?
Ninjas are active behind the bonds of father and child, or husband and wife!