[Noboribetsu Date Jidaimura Photo Contest] winning work announcement
[01/28/2020]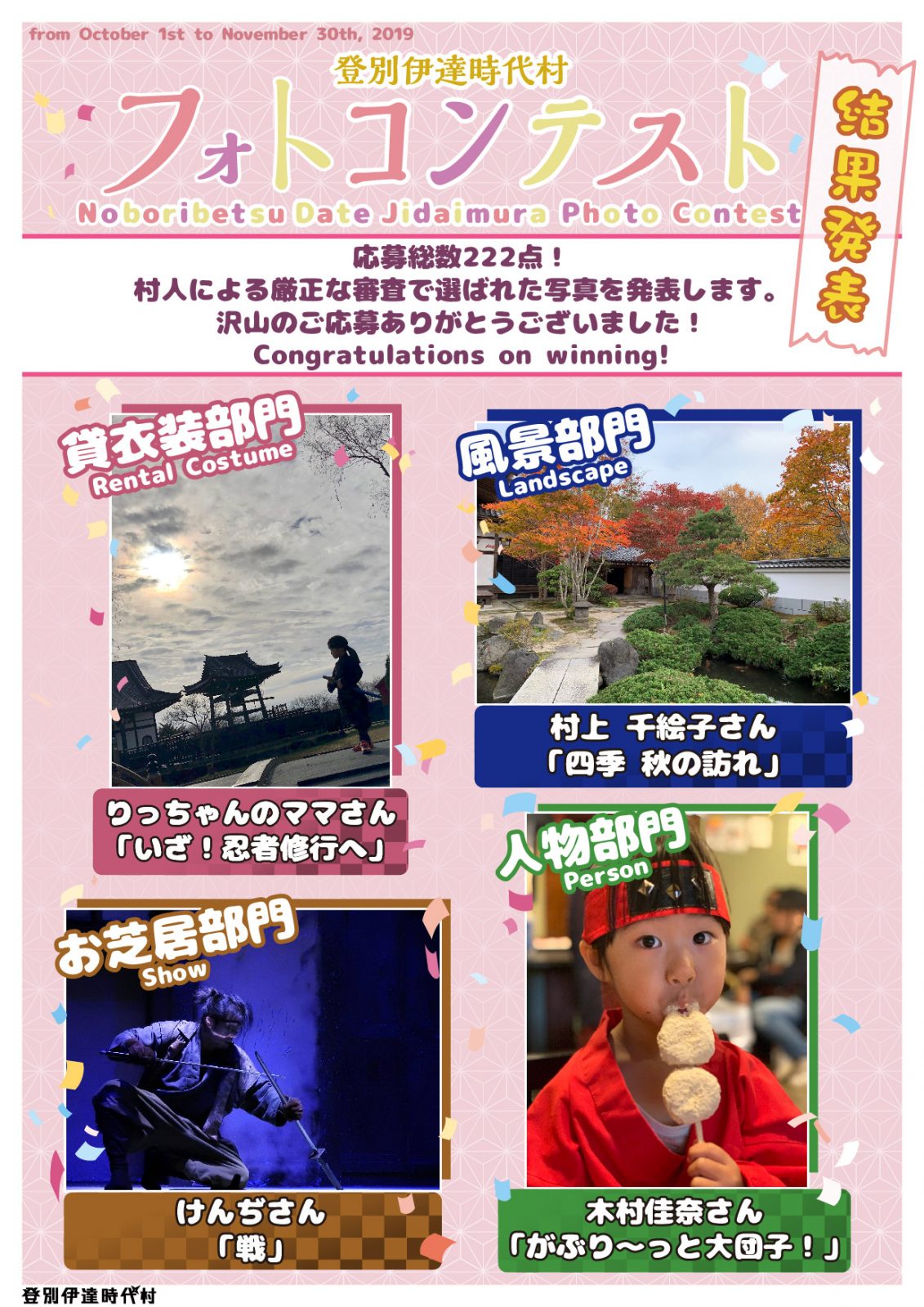 The winning entries for the [Noboribetsu Date Jidaimura photo contest], which was recruited from October 1st to November 30th, 2019, have been announced!
The number of applications was 20 in the "Landscape" category 44 in the "Person" category 92 in the "Rental Costume" category and 66 in the "Show" category for a total of 222 entries.
Thank you very much for submitting many wonderful works!
Winners of each category will be sent a prize soon, so please look forward to it.
We look forward to your next visit and participation in our events.