Transformation place「UTSUROIKAN」Special discount for autumn
[10/30/2023]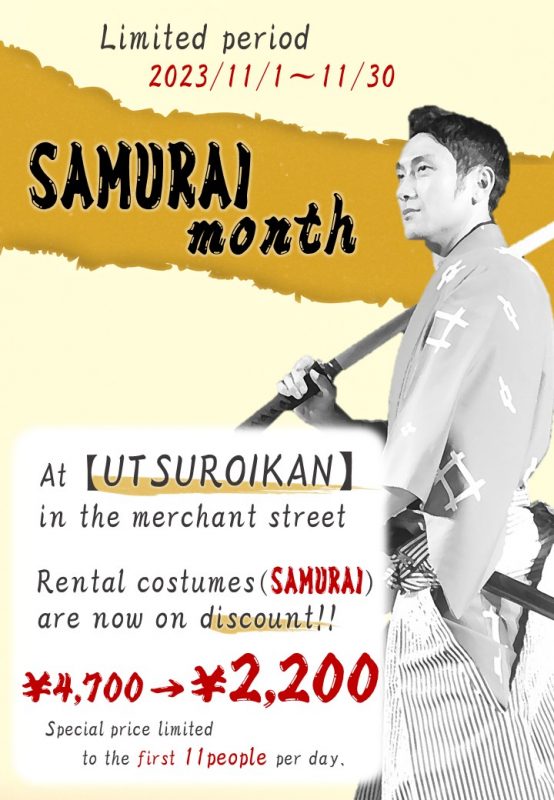 We will offer discount plan for rental costumes for a limited period of 11/1 to 11/30 at the transformation place [UTUROI-KAN] where you can experience Edo period costumes such as photo shooting and rental costumes.
During the period, rental costume for adults "Samurai" can be used at discounted price.
▼Usually 4,700yen → 2,200yen
※We have wide selection of kimono with different colors and patterns. 
※The number of kimono is limited depending on the costume type.
Costume are available all day long so you can take pictures at various place while enjoying the facilities freely.
Why don't you and your family and friends together transform as Edo residents and enjoy Edo's journey?
The transformation place [UTUROI-KAN].