演目
Beauties in Full Bloom
[30 min]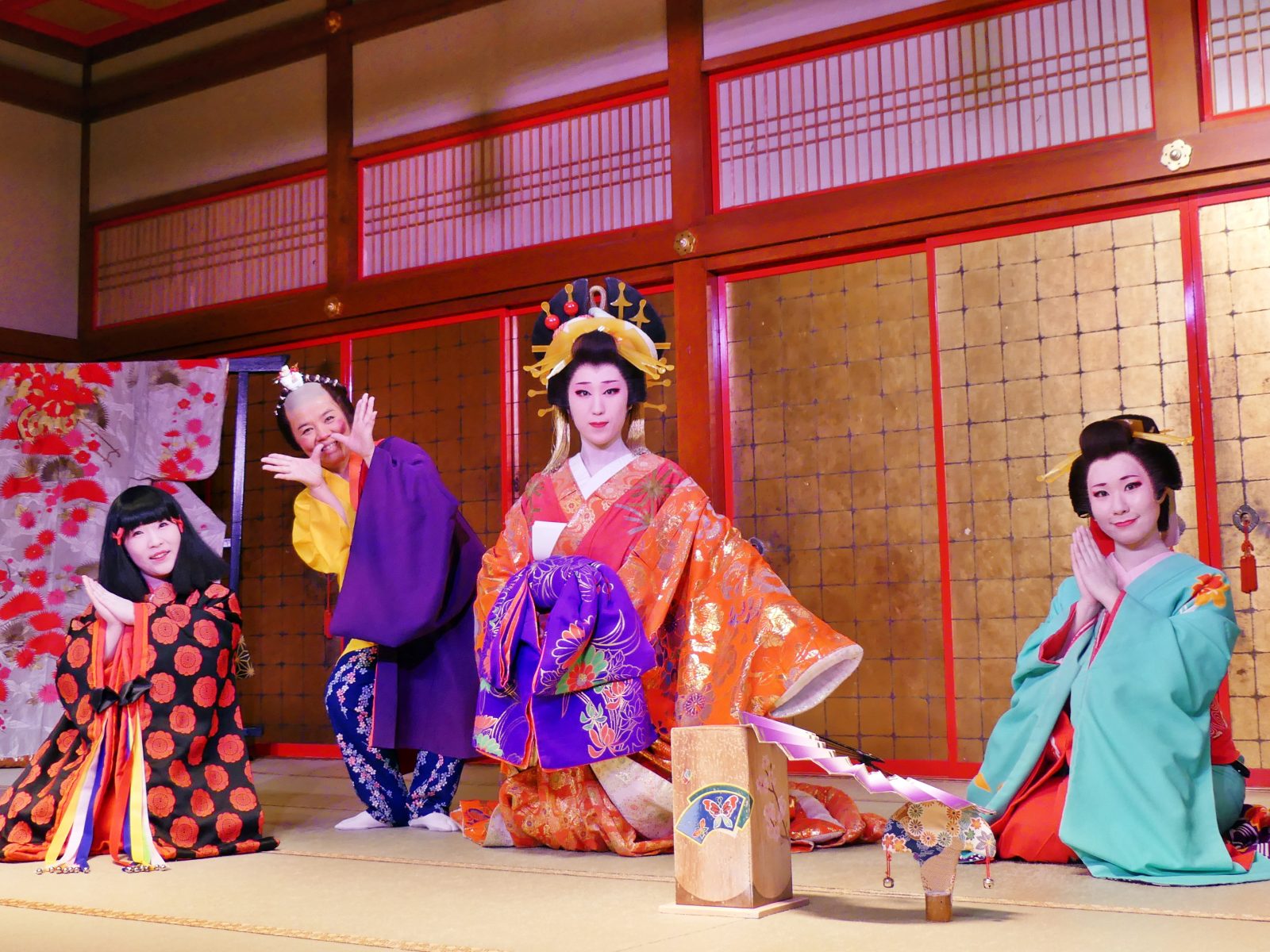 Welcome to the salon of Takao Tayu, greatest Oiran in the Yoshiwara district. Tonight, she awaits the visit of a wealthy patron with her proteges Satsuki and Momiji.
Tonight's guest just happens to be Japan's greatest general...and the role of guest of honor will be played by none other than a member of the audience! The usher, Ippachi, will be inviting those who wish to participate, so don't be shy! Come forward!
The general will be able to enjoy traditional geisha entertainments like the rhythm pantomime game Tora Tora and the Fan Tossing Game.
Come to where pleasures grow like the blossoms of a flower garden...
We invite you to enjoy a luxurious feast of the senses!