December, 2019
2020.1.1-1.3
New Year Festival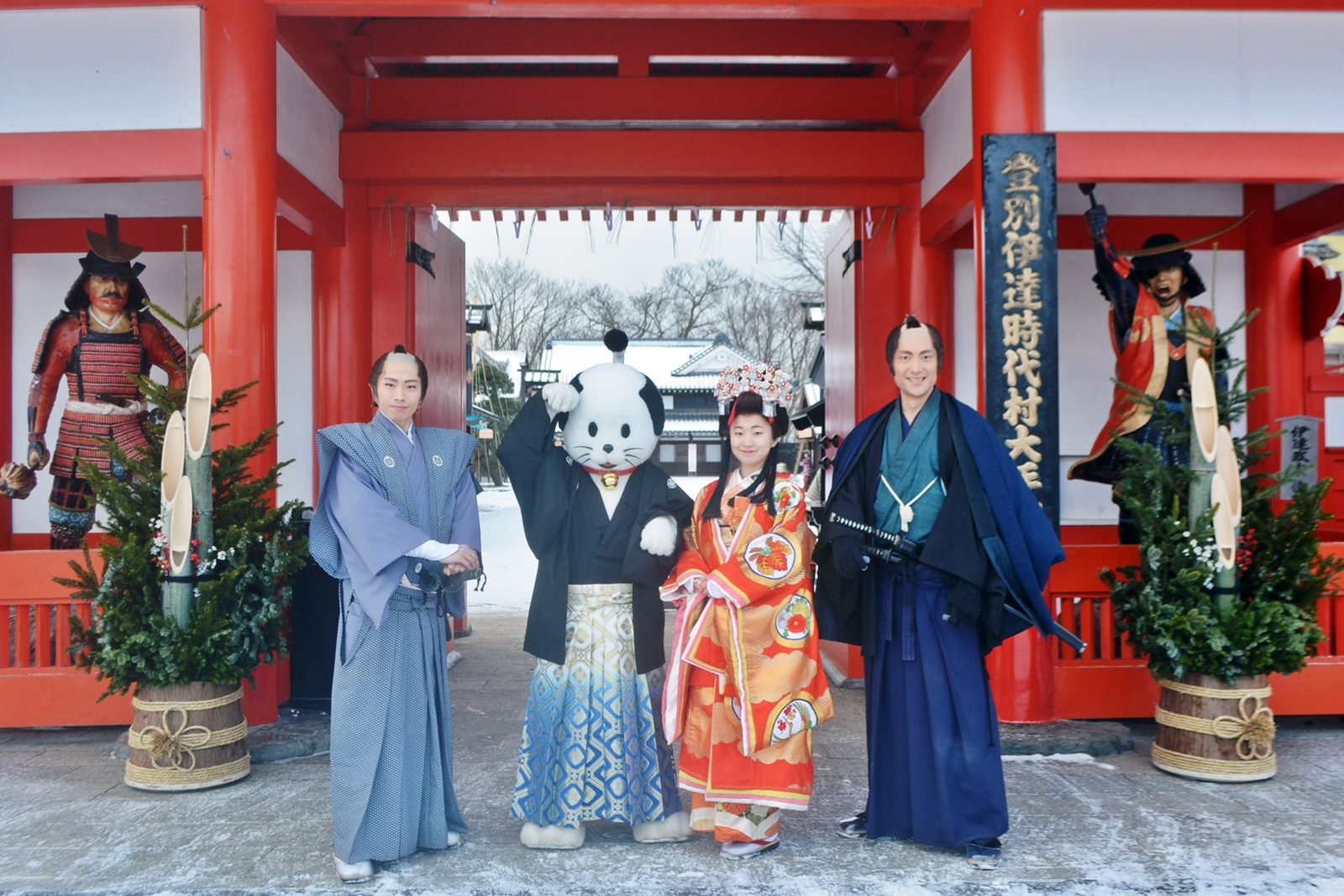 Let's experience Japanese traditional New Year's events That are rarely seen in modern times.
(1)Sake for hospitality to celebrate the New Year (Near the main gate Otemon 9:00~)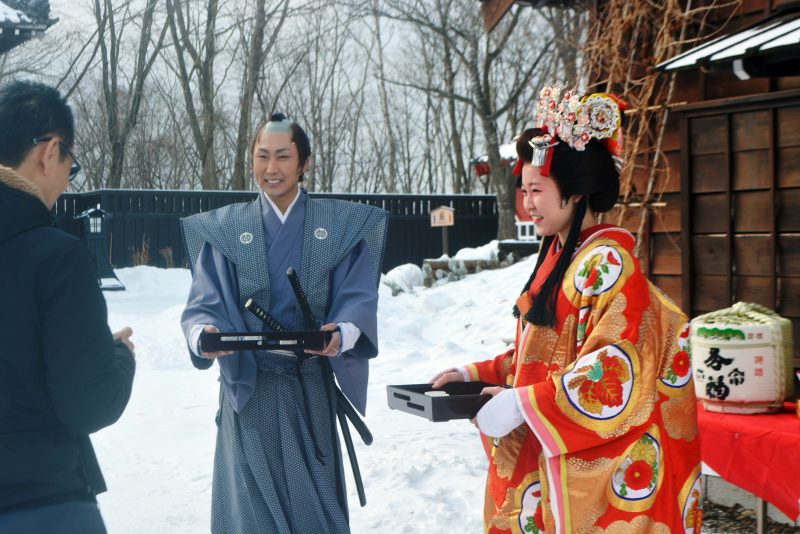 Free distribution of sacred sake to visitors.
Hot Amazake ( fermented non-alcoholic rice drink ) is also available.
※It will end when it is gone


(2)Tousenkyou (At Shirahagi Hall, Open all day, The match
with the geisya is 13:30)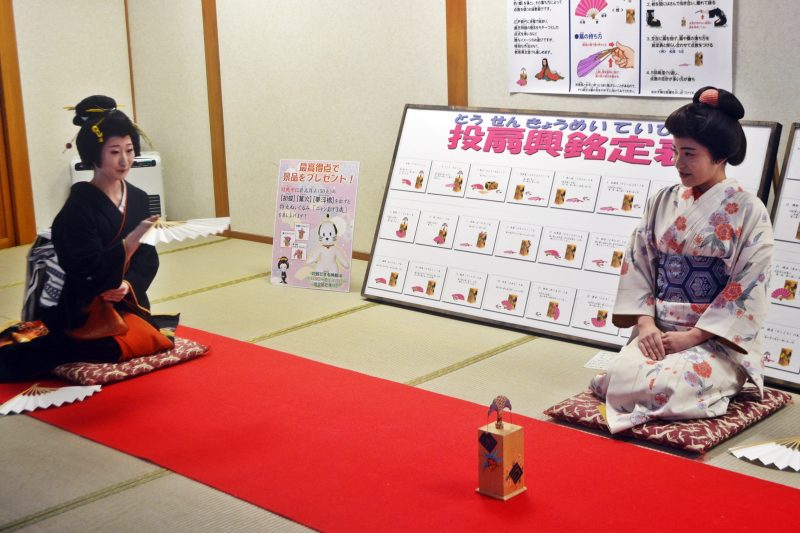 An Japanese traditional game in which throw a folding fan aiming the target on the table and compete for scores.
For those who have won the match with geisha, a small gift will be given.

(3)First Writing of the year (Next to the Nanamangoku, Open all day)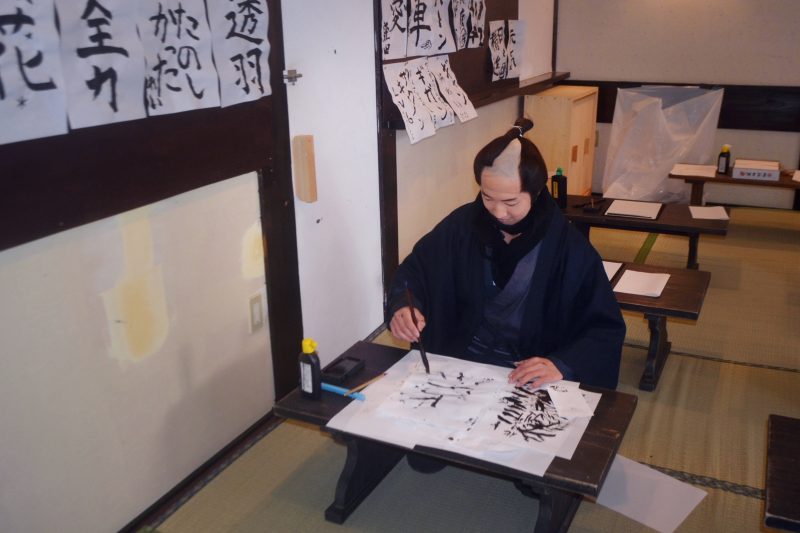 Calligraphy tools such as ink and brush are prepared in the room.
Feel free to write new Year's resolutions and show them on the bulletin board.


(4)Traditional New Year's play (Shirahagi Hall, Open all day)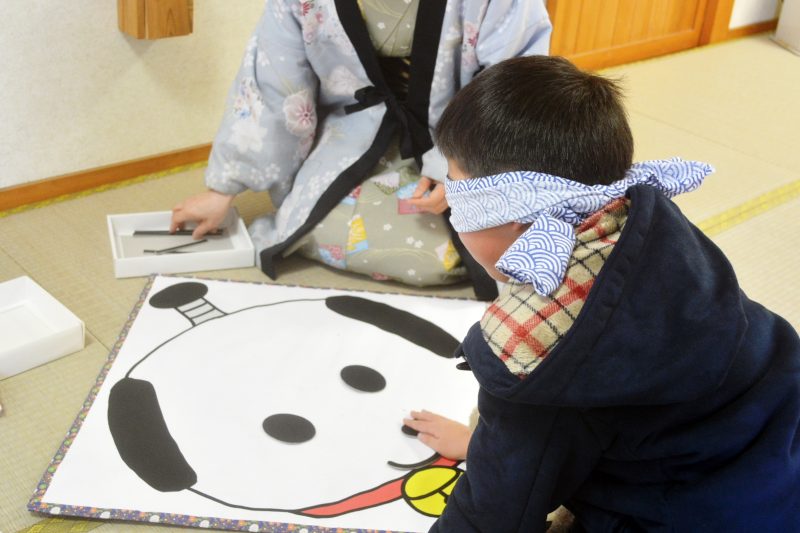 You can experience various games played in New Year in Japan.
・Paper kite flying
・Hanetsuki(Japanese traditional badminton)
・Fuku-warai (Japanese game similar to "pin the tail on the donkey")
・etc.

(5)Shishimai:Performance of the guardian lion mask (Walk around the facility at 9:30~/12:50~)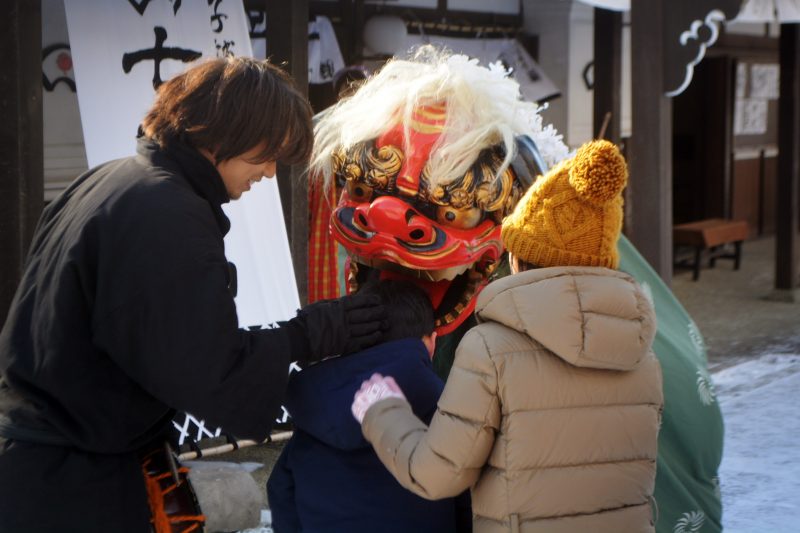 This guardian lion is a very auspicious imaginary being.
You can get rid of bad luck by having guardian lion bite your head.


●Held simultaneously [ New Year decoration exhibition ] ( At Education Hall, Open all day )
New year exhibition by local handicraft lovers.
Enjoy watching the gorgeous and decorative battledore and various handcrafts perfect for the New Year.


Date

2020.1.1-1.3
Time

9:00-16:00 (Please see above for details)
Place

Each place in the facility (Please see above for details)
Fee

Free
*There is a separate admission fee for the park.
The event content is subject to change or the event is subject to cancel due to circumstances.