October, 2019
2019.10.1-11.30
Noboribetsu Date Jidaimura Photo Contest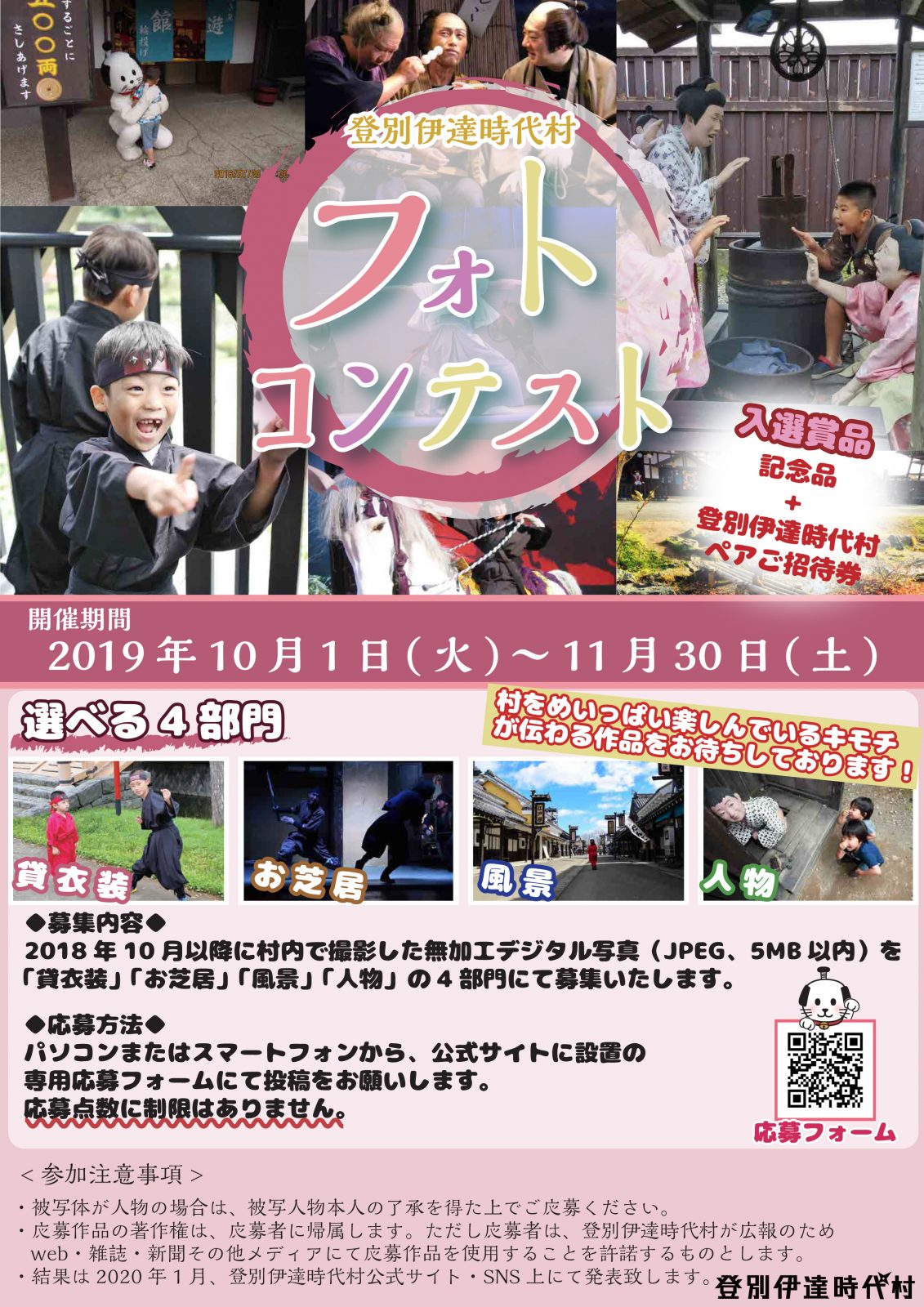 We will recruit works as follows.
Evaluate works that conveys the feeling of enjoying Noboribetsu Date Jidaimura rather than shooting technique.
<Application period>
※Application acceptance has been closed.
October 1st(Tue) to November 30th(Sat), 2019.
<Contents of recruitment>
Eligible for application are unprocessed digital photos (JPEG within 5MB) taken in the facility after October 2018.
Please select and apply to one of 4 categories: "Landscape", "Person", "Rental costume", "Show".
<Application method>
Please send photos from your PC or smartphone using the application from below.
There is no limit to the number of entries.
<Result announcement>
★Now being selected! Please look forward to the announcement.
After the end of the period, 1 piece of work (4 pieces of work in total) will be selected for each categories by voting by the facility staff and will be announced on the official website and SNS in January 2020.
<Prizes for winners>
Memorial souvenirs and one pair invitation ticket of Noboribetsu Date Jidaimura.
<Precautions>
・We cannot respond to inquiries about selection.
・Please confirm "Privacy Policy" in the application form for various rights and handling of personal information.
・Please note that the contents of the contest are subject to change or cancellation without notice for various reasons.