2020.2.1-3
Nyanmage will be giving out the lucky beans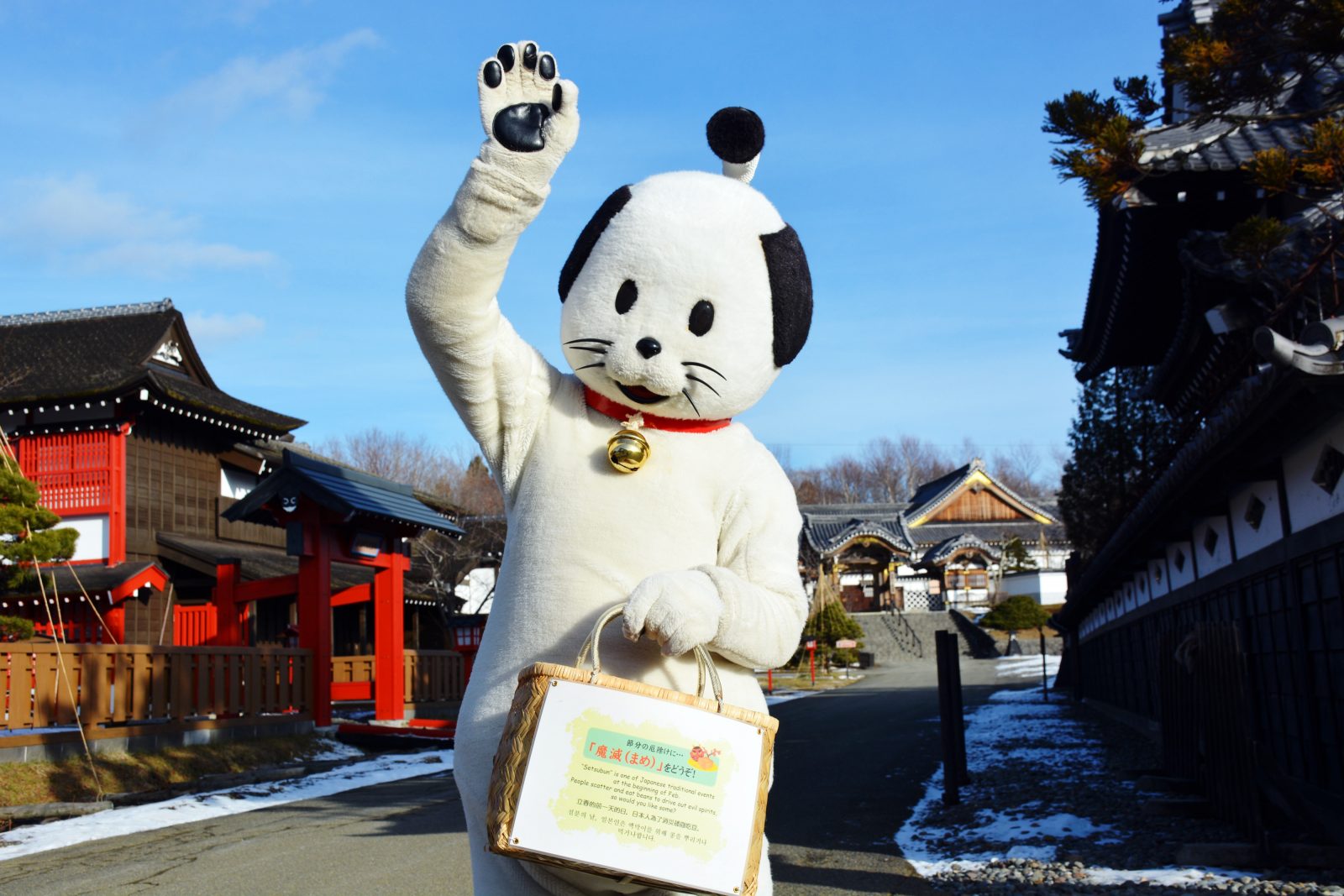 In Japan, we have a tradition of throwing "Fuku Mame"(lucky beans) for getting rid of bad luck and welcoming good luck on the day called "Setsubun" of February 3rd.
Nyanmage, the mascot of Noboribetsu Date Jidaimura which is called "a cat carrying happiness", will distribute lucky beans to customers who have met inside the village.
If you will have a opportunity to take a picture together with Nyanmage, you may be able to get more good luck!?
Date

2020.2.1-3
Time

Near the main gate Otemon/9:00~、15:40~
Center of the facility/10:40~、11:55~、13:05~、14:05~
Fee

Free
*There is a separate admission fee for the park.
The event content is subject to change or the event is subject to cancel due to circumstances.